Video Contact Sheet
Members:
Download this video

Not a Member?
JOIN INSTANTLY


Access Everything On This Site for ONE LOW PRICE



Or
Buy this VIDEO Individually



NYXON: BAD BOSS IN BONDAGE PART 1

4:36 video




NYXON IS A BOSS WHO LIKES TO BE MEAN TO HER EMPLOYEES AND USE THEM FOR HER KINKY GAMES. THE EMPLOYEES ARE DONE WITH IT AND HIRE THE BONDAGE AVENGER TO TEACH HER LESSONS WITH BONDAGE. LESSON 1 TORN SHEETS AND DUCT TAPE GAG.
Video Contact Sheet

Members, click on it to download the video
Not a member? Join Instantly!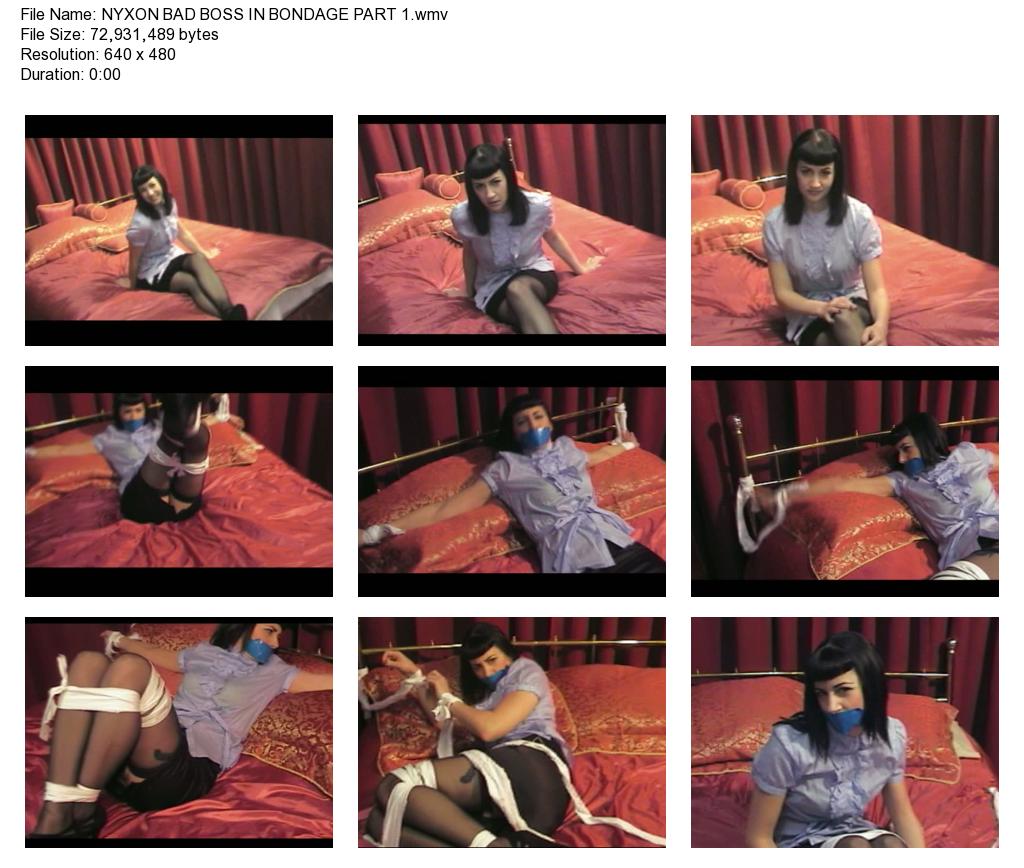 | FREE Previews & Updates | Members - Log In | JOIN INSTANTLY |



18 U.S.C. § 2257 Record Keeping Compliance Statement can be found by clicking here

Technical or membership inquiries - tech@XSiteAbility.com